BIASES ~
-DB5K: Jaejoong and Changmin.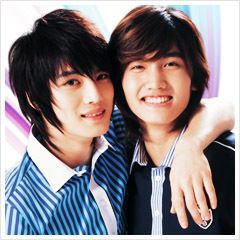 -MBLAQ: Lee Joon & Seung ho.


-SHINee: Jonghyun.


-Super Junior: Donghae, Leeteuk and Siwon.


-CN Blue: Yong Hwa and Kang Minhyuk.


-2pm: Taecyeon and Nichkhun.


-2am: Seulong.


-JYJ: All of them ♥


-SS501: Kim Hyun Joong & Kim Kyu Jong.


-Ft. Island: All of them ♥ 


-BEAST: Gikwang.


-Teen Top: L.Joe .


-Big Bang:Tae Yang & T.O.P.

-Infinite: L. ♥___♥


-B1A4: Jin Young.


-ZE:A : Kevin and Hyung Shik.


-Block B: U-Kwon. 


-Dalmatian: Young Won, Day Day and Drama. 


-B.A.P: Zelo, Bang Yong Guk & Kim Himchan ♥.


-Favorite korean actor: LEE MINHO ♥ ~~


-Favorite ulzzang (boys): Lee Chi Hoon and Kim Min Jun.



Kim Min Jun: